Check out Redemption and Dice For Brains!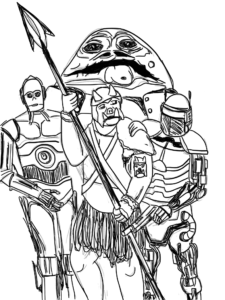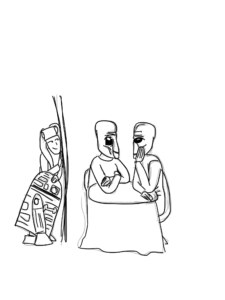 On the Redemption podcast, R3-A1 is an astromech droid with a bit of mischief deep in his memory core. He also happens to have a retractable hand that extends from his dome.
This model is the head and lekku of a Twi'lek. I had a bit of paper left after making a square from a US Letter size sheet and decided to turn it into something rather than chucking it in the recycling bin. Having just made a model of Lyntel'luroon from the Campaign Podcast, I figured it only fair to make a long-lekku Twi'lek bust for Karrell from the Redemption podcast (my other favorite Twi'lek).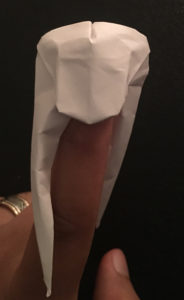 Diagrams: